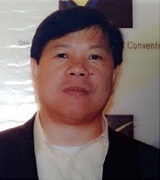 Mr. RICARDO I. ISIDRO
PARTNER – ASSURANCE AND BUSINESS ADVISORY
Ricardo I. Isidro is a practicing Certified Public Accountant (CPA) and Certified Internal Auditor (CIA). Before setting up his professional services business, he spent 16 years of his professional  career in two of the top five accounting firms where he honed his experience in auditing and consulting. During his stint with these accounting firms, he was trained and had the chance to work as Auditor in the United States, Middle East and Asian countries. As Auditor, he handles projects covering financial audit, operations and management audit, computer audit, human resource audit and other special audit engagements. He also directs his firm in internal audit outsourcing. He has a solid experience in business process re-engineering, information systems planning and implementation. He is very much active in the development of professional business manuals that some of them are currently used as reference by businesses. He designs  seminar materials for the Institute of Internal Auditors – Philippines and the Association of Certified Public Accountants in Public Practice.

ATTY. LUISITO DIEGO D. REDOBLE, CPA
PARTNER – TAX AND LEGAL SERVICES
Luisito D. Redoble is a tax and legal practitioner. His areas of expertise include Fraud Audit,  Tax, Corporation, Commercial and Labor Laws.
He spent most of his professional career in a multinational company holding such key positions in accounting, tax, controlling, legal, business compliance and human resource management. His broad knowledge in Business Laws and business insights gained from his long hands-on experience as Manager in a multinational company makes him an invaluable business partner with his clientele. Prior to his joining a multinational company, he worked for a reputable external auditing firm.
He is a member of the Tax Management Association of the Philippines (TMAP), Philippine Institute of Certified Public Accountants (PICPA) and the Integrated Bar of the Philippines (IBP). He is likewise a Certified External Auditor of the Cooperative Development Authority (CDA).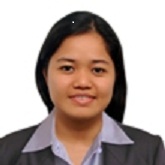 Ms. MIA CARLA L. RAZOTE
PARTNER – ASSURANCE AND ACCOUNTING SERVICES
Mia Carla L. Razote is a Certified Public Accountant. She has on her belt a decade of relevant work experience with top accounting firms in the Philippines. She started her career in Auditing as a Junior Auditor and rose from the ranks to become Senior Audit-in-Charge.  From Audit-in-Charge she moved up as Audit Manager and finally as Audit Partner of Isidro Redoble and Associates. She received technical training as auditor and had proven herself with her various engagements with clients nationwide mainly on projects covering assurance and advisory services. Mia has extensive experience auditing nonprofit institutions, manufacturing concern, trading, and service-oriented companies. As an Accountant, she involves herself in outsourcing of accounting services, financial reporting, tax compliance and government regulatory reporting.